What Are the Most Common Contingency Clauses?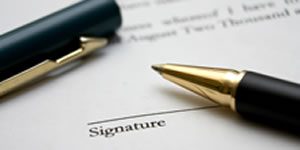 Common contingency clauses include:
Financing Contingency: allowing Buyers a specified amount of time to obtain a loan commitment and financing which is acceptable to them
Inspection Contingencies: depending on your state law, contingency clauses can be written to cover property inspections to find possible structural problems or material defects. They can specify who will pay for necessary repairs, and to what extent each party is willing to pay for those repairs.
Attorney Approval: the contract can be contingent upon the Buyer's attorney reading and approving the purchase agreement, title report, or any other legal paperwork, such as condominium documents relating to the purchase.
Special contingencies can be written into the contract, such as:
Approval Contingencies: such as approval by a condominium or co-op board
Compliance with building code contingencies – if the Buyer suspects recent remodeling or additions were done on the property, the purchase contract may be reliant on proof that the necessary building permits were obtained and building codes were complied with.
Contingent on Use: for example, if the Buyer intends to use the property as a home office, or as a multi family residence, the contract can be made contingent on compliance with local zoning restrictions which pertain to that property.
Flood, earthquake, asbestos, radon, lead, and water inspection contingencies, if applicable for your area. Termite or other pest inspections may be included.
Buyer's approval of finishing details, if for example, the purchase involves a new home not completed at the time of the purchase contract.
Specific contingencies written into the agreement to fit your individual transaction, which may include a contingency for the sale of the Buyer's previous home, approval by an out of town spouse or family member, an acceptable soil report if buying vacant land or anticipating future improvements, approval of the contract by a family trust, or even confirmation of the purchase price made by an independent appraiser.
As long as both Buyer and Seller agree, a contingency clause can be included to cover the specific interests of either party.
Related Questions
What is a "mediation clause" which may be included in my purchase agreement?"
Many real estate contracts are now including a "mediation clause" in the agreement. This means that the parties in the contract, most often the buyer and seller, agree to mediate or attempt to reach a peaceful settlement or compromise between themselves through the objective intervention of a neutral party, the "mediator." With the high cost of litigation, mediation is often seen as a cost effective method to settle many real estate disputes. Mediation can cover such common problems as those associated with seller misrepresentation in the property's condition, or other breaches of interpretation of clauses in the contract. For example, you may find that the roof leaked severely after just the first rain after your purchase and you feel the seller misrepresented the house by not disclosing this defect. You can either hire an attorney or contact the seller yourself, and point out the mediation clause in your contract, which required both parties to mediate any disputes which may arise.
The buyer and seller, in some cases with the help of their attorneys, will then choose a neutral mediator who has real estate experience. In a simple matter like this, mediation shouldn't take more than one day. Each party presents its evidence, such as your roofer estimates. The parties usually split the fee of the mediator. If he or she is really good, the result will usually be a compromise of some type.
What does a mediation clause look like?
Following is a sample mediation clause which may be used. Be sure to check with your state and local laws before adding any new clauses into your purchase or sales contract. If you have any doubts, have an attorney draft the agreement and review its provisions
Sample Mediation Clause
"The parties agree that any claim or dispute relating to this agreement, or any other matters, disputes, or claims between us, shall be subject to non-binding mediation if agreed to by you and us within 30 days of your making a request to the other by letter. Any such mediation will be held in the federal judicial district in which you reside, and shall be conducted according to the mediation rules of the National Arbitration Forum."
TIP
It is preferable to agree to mediate a dispute before a problem arises. After a dispute occurs, one or the other party often times feels there is an advantage to litigation and may not agree to mediation unless this remedy was agreed upon at the outset of the contract.
What is "binding arbitration?"
Binding arbitration is similar to mediation, in that your dispute is heard by a neutral third party, in this case an "arbitrator" rather than presented in a court of law with a jury present. Unlike mediation, in which the decision is not legally binding unless there is agreement of both parties, the decision made by the arbitrator is final and there is no appeal permitted. An arbitrator will hear the evidence and render a binding decision. This decision is then given to the local court for confirmation and becomes the equivalent of a judgment.
What is the Seller required to disclose in an "As Is" contract?
State laws vary and an "as is" clause may not limit the responsibilities of the Seller to disclose certain defects of the property to the Buyer. Many states require Sellers to disclose any known problems with the house, including structural, mechanical and legal, in a form referred to as a "Real Estate Disclosure Transfer Statement" which includes a disclosure relating to lead paint, if the home was built prior to 1978.
TIP
Additional disclosure documents could include a smoke detector statement of compliance, a statement regarding state responsibility areas for property located in rural areas, special studies showing zones of geological hazards, such as earthquakes and landslides,  reporting of ordnance location hazards such as old military training facilities, if known, environmental hazard disclosures for chemical or asbestos, radon gas, or similar hazardous substances, special flood hazard area and FEMA responsibility locations, and energy conservation retrofit and thermal insulation disclosure.