COVID-19 Safeguards for your Real Estate Purchase Agreement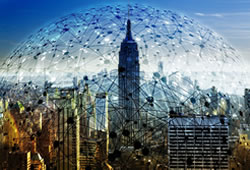 Real estate agents, state realtor associations, and local governments have taken swift action to protect Buyers and Sellers during the COVID-19 crisis. They have drafted special Addenda (or "Riders") that can be added to new or existing Purchase Contracts. The Addenda will set out provisions that will help parties in the transaction in the event of COVID-19 related issues that would make it unlikely— if not impossible— to close the deal.
These addenda address concerns such as: a lack of inspectors or appraisers; a party's inability to travel to sign documents; a party being subject to a mandatory quarantine; and closings of or delays in related government and business services such as closing of lenders and title and escrow companies.
In California, for example, the California Association of Realtors (CAR), has prepared a straight-forward coronavirus addendum (Amendment C.A.R. Form CVA, 3/20) that spells out what will happen if either the Buyer or the Seller is unable to close a real estate transaction due to one or more of several circumstances related to the COVID-19 pandemic. The Addendum includes one more of the following:
It provides for a postponement of closing of escrow for up to 30 days (or another specified period), after which either party can cancel the contract without penalty.
It also contains an optional provision that allows for either party to cancel the contract without penalty if the buyer can no longer get financing because of a COVID-19 related income or job loss.
The addendum contains another checkbox that simply allows both parties to mutually cancel the purchase agreement.
In addition, there's also a blank space where any other conditions or coronavirus related modifications can be made.
The criteria in the Addendum may sound weighed in favor of the Buyer, but there are provisions that can also benefit the Seller—for example if the Seller were to become ill or unexpectedly lose his or her job—a coronavirus cause could allow him or her to cancel the sale or extend the closing deadline without a penalty.
While most other real estate associations have prepared similar COVID-19 addenda to those found in the California addendum, the wording and scope may vary among them. Please refer to the State-by-State Addendum article to find the state you are interested in.